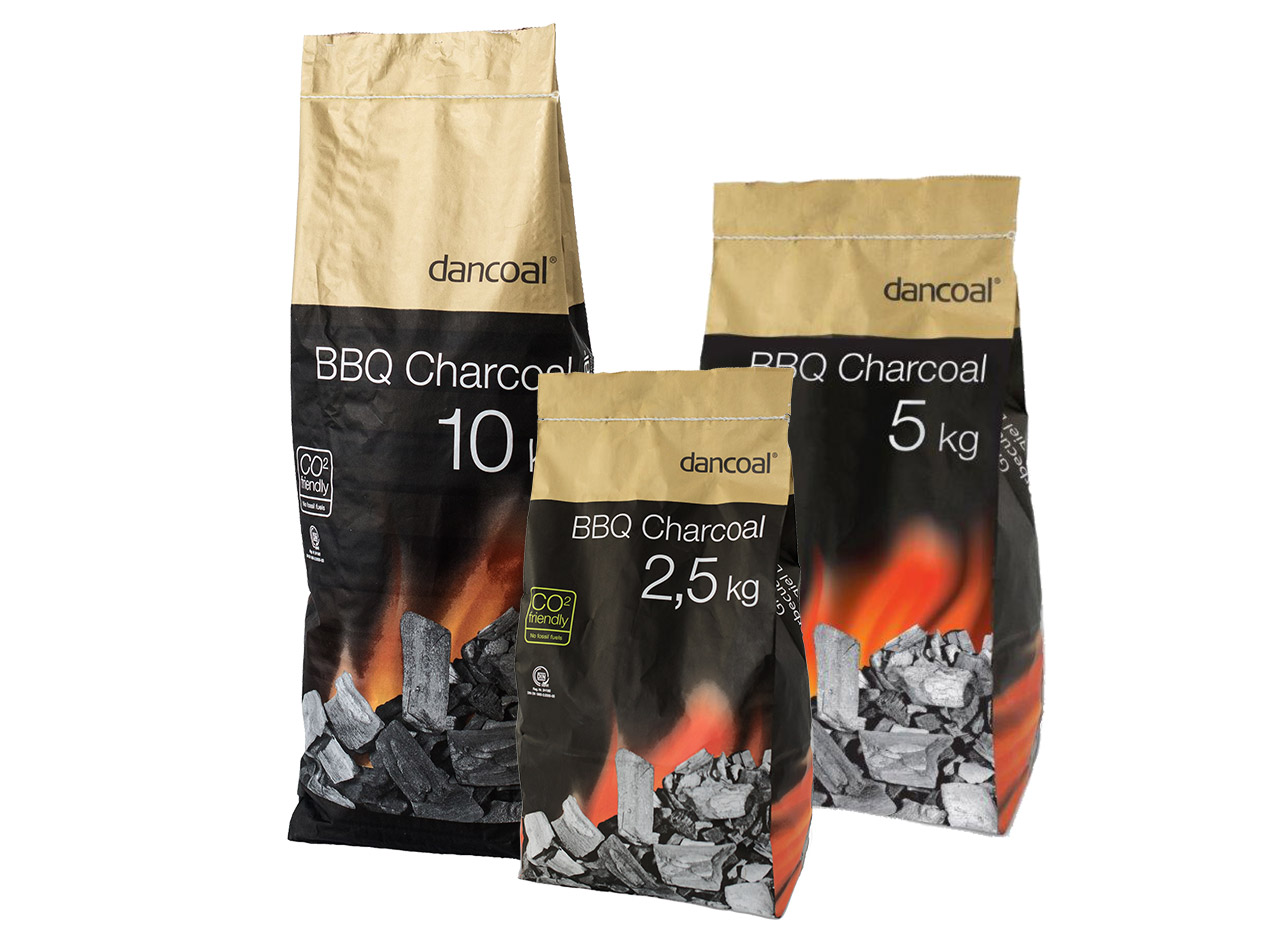 For a BBQ to be an easy and pleasant experience, a suitable fuel is essential. Choosing of an inappropriate product, may often lead to time loss and disappointment. Dancoal charcoal is a highest quality product. It provides long burning duration, so each bag lasts for a very long time.
Dancoal charcoal is manufactured only from selected sorts of deciduous hardwood. It meets the standard of DIN EN 1860-2:2005. Thanks to high quality parameters, the charcoal lights very fast and keeps high temperature during the whole grilling time.
Our charcoal is available in a wide range of packaging, with different weights, in different logistic specifications.
Dancoal charcoal is packed into paper bags, in various sizes: 2,2 kg, 2,5 kg, 3 kg; 5 kg; 10 kg.